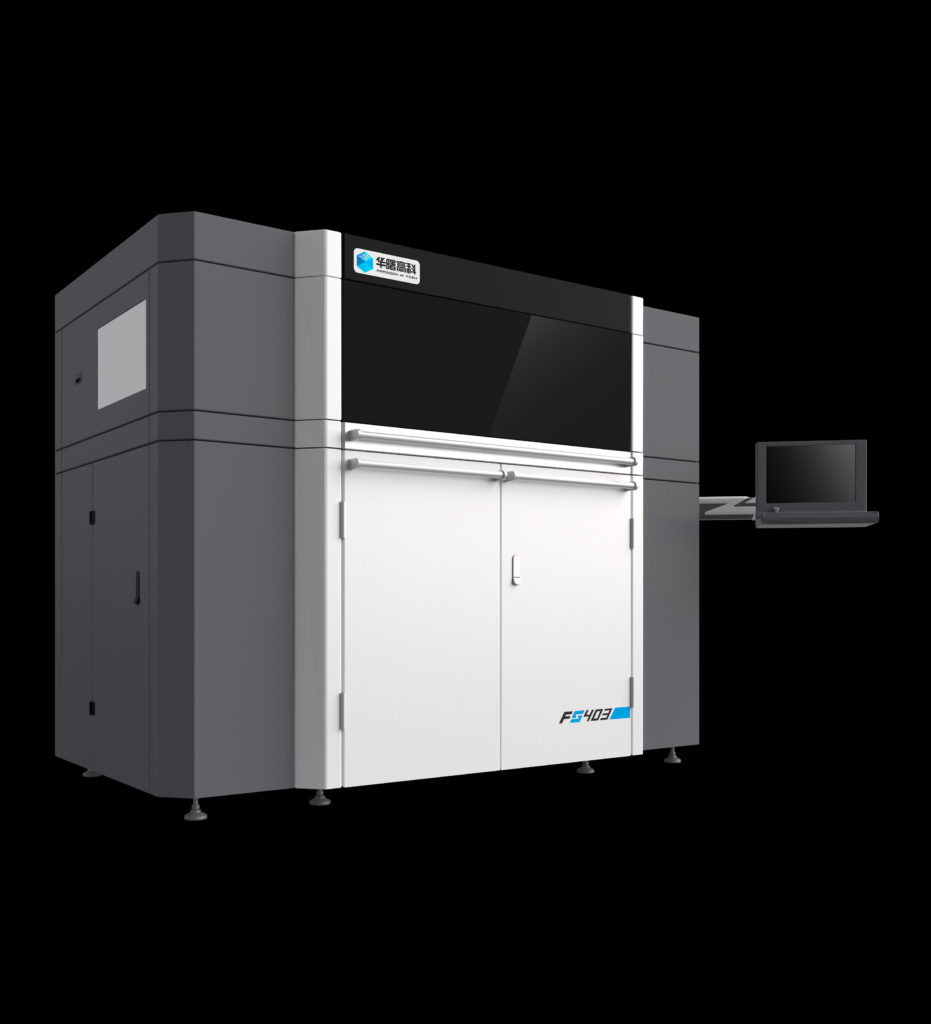 November 18th, 2016 Frankfurt Messe, at Formnext the premier European show for additive manufacturing Farsoon Technologies has released the 403P series PLS (plastic laser sintering) system. This new system features enhanced productivity and a high temperature build chamber capable of processing PA6 material.
Many customers have been satisfied with Farsoon's laser sintering machines throughout the world, which fully comply with industrial standards in the USA and Europe but with substantially lower investment costs. Moreover, Farsoon has enhanced the performance of their machines to be capable of successfully processing PA6 powder, which require higher and more homogeneous powder bed temperatures and a stable nitrogen atmosphere. These "HT" machines also provide better performance at a lower costs of the fabricated plastic parts. This is the new industry standard in laser sintering of plastic powders, and therefore Farsoon has committed to providing "HT" capability to its high end plastic laser sintering system. The SS403P will be replaced by the high temperature capable HT403P with no additional investment from the customer. This underlines the commitment of Farsoon, together with its partner BASF, to support the industrial 3D-Printing, where customers asks for higher competitiveness.
 "BASF is positively impressed by Farsoon taking leadership by reducing costs of plastic part fabrication simultaneously with increasing performance and functionality in laser sintering," explains Dr. Dirk Simon, 3D-Printing Business Director in BASF New Business GmbH. "Based on improvements with economy of scale, BASF supports this approach for more affordable PA6 parts fabricated by laser sintering with reducing the price of BASF Ultrasint PA6 powder by up to 20% for higher purchase quantities effective immediately."
By increasing machine and material capability while at the same time reducing investment costs to the customer, Farsoon and BASF together show their commitment to providing a true additive manufacturing solution.
Further information: www.farsoon.com